Guitar Tube Amplifier Head Cabinet
Only a Few Left!
Says one customer, "Paul, just received the cab. Wow! It's a beaut! Now I've gotta get an e-mail off to the Kombo King for a chassis. Thanks!"
Custom Made by Mojo Tone
Black Marshall-Style Tolex and Silver Piping
JTM45-like Front and Rear Panels
All Hardware and Hiwatt-Style Handle Included
Mates with 22"x8"x3" Chassis to Handle Anything You Dream Up!
Faceplate Openings are 18"x3"
Perfect for Two Rows of Controls Much Like My Version of a Renegade

$150. Paypal or Money order Accepted. Contact Paul to inquire.
back to yard sale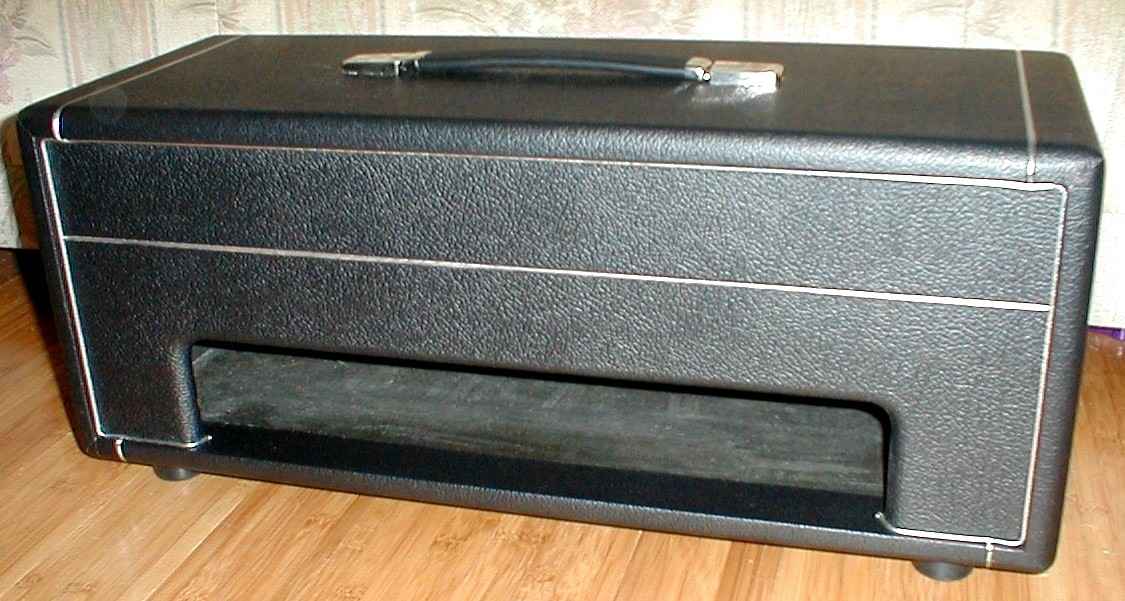 The following is a Trainwreck clone I built in the same cab. This is not the actual cab you are looking to purchase. I'm showing this only as an example of what can be done.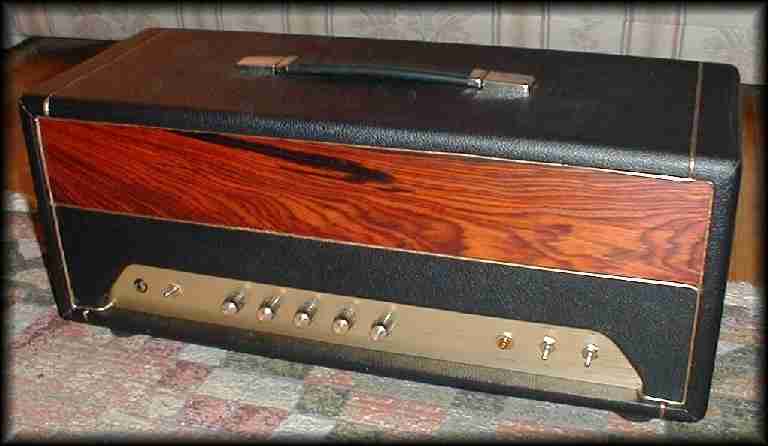 content & layout © copyright paul ruby 2001, 2002, 2003, 2004
all rights reserved